MailVault v4.3.10 is available.
We've introduced a few charts in this release.
The timeline chart plots your search results over a time line – by date if the results span multiple days…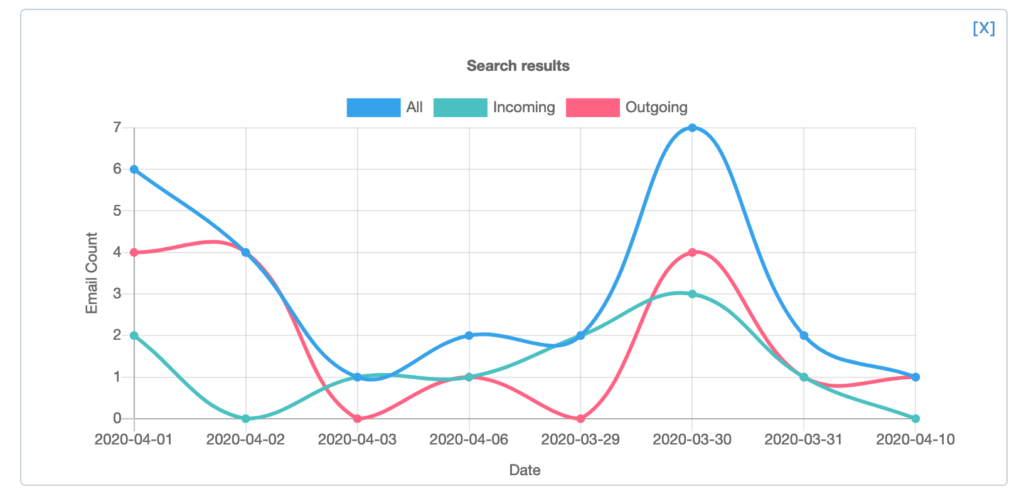 …and by time if the results are on the same day.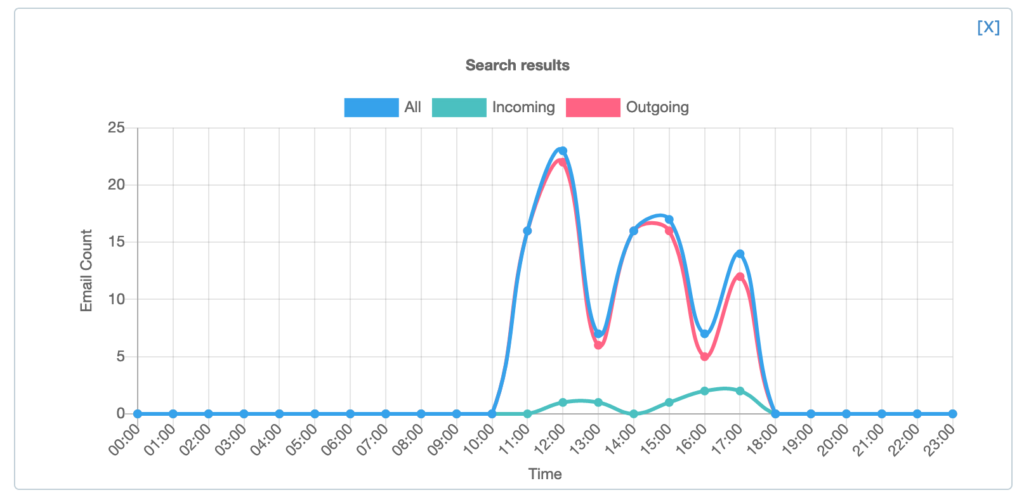 The charts support simple user interactions – you can hover over the points of interest to see more details in a tool tip, or click a specific legend label at the top to hide it's data from the chart – simply click once more to show it's data again.
We've also added a few charts into the Reports section. We hope you find them useful.
A few other minor fixes and enhancements have found their way into this release.
You can manually upgrade your MailVault installation by going to:
Settings > Core > Auto updates and click on Check for updates
Then simply follow the on-screen instructions.